The colon is a part of the digestive system responsible for extracting water and other nutrients from waste material (digestive waste). It then recycles the water and nutrients back to the body. As the waste material exits the small intestine, it moves into the cecum then towards the ascending colon where the extraction proves begins.
Colon Cleansers
The use of colon cleansers have become popular because of the different health benefits they offer like improving overall digestion and preventing or treating digestive issues like gas, bloating and constipation. There are many home remedies for colon cleansing aside from the hundreds of colon cleansing formulations including supplements on the market. In this article, we will be taking a look at simple home remedies that can help cleanse the colon to help the body get rid of digestive waste, toxins and other potentially matter that can get stuck in it.
1. Water
Drinking plenty of water aids in digestion and stimulates the natural peristaltic action of the colon. Water is also helpful in flushing out harmful toxins and other potentially harmful substances from the body naturally. It also prevents dehydration which is important for optimal organ function. Drink at least 10 glasses of water or more if you can. Some people also fast while they are on water cleanse which is said to help with the cleansing process.
2. Milk
This is one of the oldest home remedies for constipation. All you have to do is to mix a tablespoon of butter with fresh milk then consume before bedtime. This causes a bowel movement the following day. Just remember that this particular home remedy is not suitable for lactose intolerant individuals for obvious reasons.
3. Apple Juice
Fresh apple juice is one of the best home remedies if you want to cleanse your colon. Regular intake of this juice encourages bowel movements while also helping break down toxins and impacted fecal matter. Studies have shown that apple juice also helps improve liver and overall digestive function. You can use a blender or juicer to extract the juice of apples or just purchase 100% unsweetened apple juice. Drink the apple juice several times a day on an empty stomach then follow with a glass of water.
4. Lemon Juice
Lemon is rich in antioxidants like vitamin C which promotes digestive health. Lemon is also known as a powerful natural detoxifier which is the reason for the popularity of the lemon detox. Remember to use freshly squeezed lemon juice for optimum results. Take about two medium-sized lemons and extract the juice. Add a pinch of salt then a tablespoon of honey before mixing with warm water. Drink the mixture on an empty stomach in the morning. Some people only consume the lemon mixture and fast for a few days or even weeks.
5. Raw Vegetable Juices
Raw vegetables are rich in enzymes and nutrients while also helping with the body's natural detoxification process. Use carrots, spinach, kale, cabbage, celery, beets, parsley, etc. then blend or use a juicer. Drink the fresh vegetable juice several times daily. It would be best to fast or just eat fruits and vegetables for optimum results.
6. Fiber Rich Foods
Fiber helps remove digestive matter that gets stuck in the colon walls. It also helps remove harmful toxins from the body. You can try a fiber rich diet composed of fruits and vegetables but also avoid processed foods for optimum cleansing results. Start by doing this for a day then try to add a few days until you can be on the cleansing diet for a week or two.
7. Yogurt
Yogurt contains probiotics that help to fight with bad bacteria. It helps prevent digestive problems like gas, bloating and constipation. You can eat yogurt with your breakfast and eat another serving as a snack. You can even eat yogurt like a dessert after your main meals of the day.
8. Sea Salt
This is another popular home remedy for cleansing the colon. It stimulates bowel movement helping remove accumulated fecal matter and toxins. You just need to take a tablespoon of sea salt then mix with a glass of hot water. When it cools down, drink the mixture on an empty stomach. Lie down then massage your stomach and in a few minutes you will have a bowel movement or two. If you have high blood pressure, ask your doctor before trying this cleansing method.
Ginger is a popular remedy for stimulating colon function and reducing bloating. You can make your own ginger juice or use ginger tea. Add some honey then stir well and consume 2 to 3 times a day on an empty stomach. This remedy is not for pregnant or breastfeeding women.
10. Aloe Vera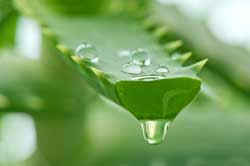 Aloe Vera is soothing for the digestive system but it also helps with detoxification offering natural laxative properties. Start by taking some aloe Vera leaf then cut and squeeze to get the juice. Add the aloe Vera Juice to lemon juice then stir well. Place the mixture in the refrigerator for at least 2 hours then consume about 200 ml several times a day.
11. Flaxseeds
Flaxseeds are rich in omega-3 fatty acids, fiber and antioxidants which are powerful colon cleansers. All you need to do is to take a tablespoon of ground flaxseeds then add to a glass of water and drink about 30 minutes before breakfast. Repeat the process and drink another glass 30 minutes before bedtime. Flaxseeds can even be mixed with cereals, oatmeal and salads.
12. Triphala
Triphala is an ayurvedic medicine that is a natural laxative rich in bioflavonoids. You just need to buy it and add a tablespoon to a glass of water before consuming in the morning.
13. Bentonite and Psyllium Husk
This powerful combination is among the best colon cleansers you can use at home. Mix a teaspoon of bentonite clay powder and psyllium husk with a glass of water then consume about 20 minutes before breakfast. Drink another glass of water after consuming the mixture.
14. Senna
This flowering plant is a natural laxative. Senna tea bags are available but you can also make your own by crushing senna herb and using it to make tea. Consume the senna tea 2 to 3 times daily.
15. Cayenne Pepper and Lemon
This is similar to using lemon juice for colon cleansing but you just need to add some cayenne pepper to the mixture. Cayenne pepper helps break down the mucus in the colon while lemon juice is for detoxification.