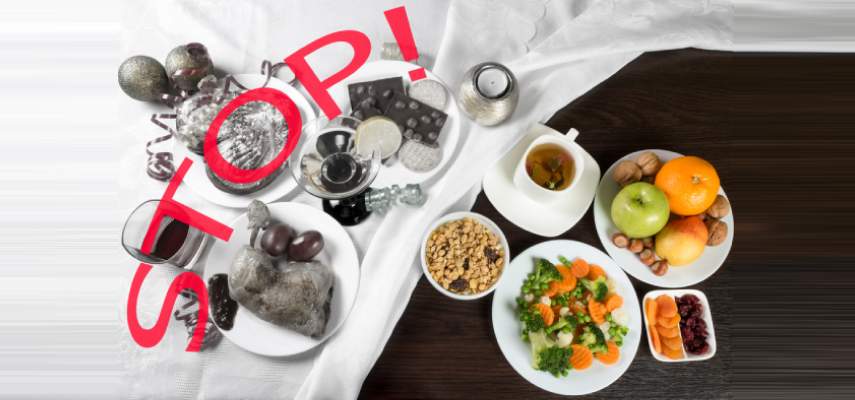 If you weren't aware, we are seemingly in the era of the big detox. Once upon a time it would have sounded ridiculous, but now more and more people are opting for the detox approach due to all of the documented benefits.
Of course, there is far more to the equation than said benefits. Simply saying that you are going to put your body through a detox is not sufficient; there needs to be reasoning behind it[1]. Far too many people jump into a detox blindly, and actually risk their health rather than benefit it.
Bearing this in mind, today's post will look at four of the biggest mistakes you can make when you decide to go for a detox.
Mistake #1 – You Turn to Laxatives
There is a time and a place for laxatives, but relying them through your detox is a recipe for disaster. If you opt for this approach, you'll soon find that you become dehydrated and in the worst cases, they can carve a path towards irritable bowel syndrome.
There are far more effective ways to treat your colon, although be wary about the specialists that you turn towards. This has become a "fashionable" area of health over recent times, so make sure that the expert in question is part of the relevant surgical indemnity scheme to safeguard you somewhat.
Mistake #2 – You Go Out With a Bang
This next point focusses on exactly how you approach your period of detoxification. A lot of people dread the entire process, and as a result "treat" their body just before they start out on their journey. This usually involves binging on all the wrong foods the day before, and effectively going out with a bang.
There are a couple of problems with this approach. Firstly, it's going to give you a spike in hormones, which are going to make the detox even more difficult. Then, there is issue of your body digesting such food. Ultimately, it's not an easy thing to do, and the end result is that your body will struggle even more with the demands of your detox.

Mistake #3 – You Cut Out All Solids
Just because you are turning to a detox doesn't mean to say that you need to kiss goodbye to anything solid.[2]
This is a principle mistake that a lot of people make, and it's one that can lead to a whole host of unwanted side effects. In fact, it's an approach that probably gives the detox its "bad" name.
If you go for this approach, you'll find that you suffer from exhaustion, dehydration and before you know if your metabolism will have slowed down to record lows. Detox doesn't have to be like this.
Read Next: Best Way to Cleanse the Colon – The Best Plan for Colon Cleansing
Mistake #4 – You Start a New Exercise Plan
Finally, just don't. As much as it is admirable, starting a new exercise plan when you are in the middle of a detox is again something that is just going to wreak havoc with your body.
Unfortunately, you can feel a little weaker during a detox, and as such a tough exercise regime isn't going to help matters. Leave it until your detoxification has finished.