We all want to be "in the know" when it comes to the latest health and fitness news. Nowadays, researchers are conducting lots of new experiments and that's why there seems to be a new bit of health info every now and then. However, new but controversial information has recently popped up and that is about cat urine as a good for way for improving colon health.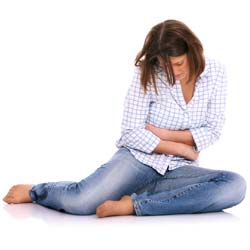 Well, the truth is it is not. Cat urine is never going to be good for colon health. Some people are given bad advice from self-styled experts who say that cat urine is beneficial for colon health and topping it off with a tongue-in-cheek statement "to not forget to add apple cider vinegar for good measure."
The Latest Health News
Although some people are trying to spread the news that cat urine is going to cure a list of maladies, cat urine is actually going to cause a host of diseases. Cat urine is even harmful when inhaled by pregnant or lactating women, as some studies show. So if someone tells you that cat urine is beneficial to your health, especially to your colon health, be aware of him/her!
He or she may be simply trying to sell you something or trying to trick you into thinking that cat urine will cure whatever illness that may be plaguing you. Cat urine is very smelly so there's a high chance that it will further irritate your nose which can worsen your allergies or cause you to become dizzy.
Ammonia In Cat Urine
Cat urine has ammonia so if you inhale it for a bit, it can cause allergic reactions. Chances are, if you're trying to inhale cat urine, whatever condition you presently possess will only worsen. Cat urine is highly toxic to babies. If you are trying to do a good deed by helping yourself or other people to get better, cat urine is not one of the best ways to health recovery.
Cat Urine as an alternative remedy isn't even considered an old wives' tale. It's far from being a cure and if you were already once tricked into thinking that cat urine is the new healthy thing then you need to cease taking it ASAP. Go to your doctor and ask for advice to rid yourself of cat urine after taking it to prevent yourself from getting sicker.
Long Term Exposure
A long-term exposure to cat urine (especially the ammonia in cat urine) can post a host of negative effects like bronchitis and other pulmonary diseases. Whatever you do, stay away from cat urine!