To whom are you shooting this question? Ask a lot of people, you are likely to get a whole lot of answers. Some will say it is good, some may call it not so good (or bad), and many will just prefer to be noncommittal? So, what do you do? It is better that you ask your doctor – even if he does not have the exact answer, he will tell you what is best for you.
What Is Super Colon Cleanse?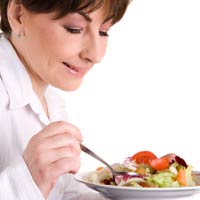 Super Colon Cleanse is the name of a new colon cleanse product. It is a medicinal bowel cleaning alternative available in a capsule form. The Super Colon Cleanse is made of a host of different herbs, which are known to be good for cleansing the colon rather effectively.

The suppliers claim that the product is worth its name – it is superior to others and relatively cheaper. The other claims take account of a host of other good qualities that manufacturers of all such products normally tend to do. The manufacturers claim that Super Colon Cleanse has many good features such as:
It takes care of constipation by promoting two to three bowel movements in a day.
Tones up the digestive system.
Endows users with extra strength.
It is not addictive, etcetera, etcetera.
How Do I Find Out If Super Colon Cleanse Is Really Good?
You are not likely to get a consistent answer to this question. You will do well to raise this question with any good search engine on the web and they, in all likelihood, take you to a discussion forum where different people will provide you with diverse views on the efficacy of the product. If you summarize the comments that you encounter in such a forum (in answer to an innocent query by someone who wants to use Super Colon Cleanse for bowel cleansing and wanted know about its efficacy) they will mean, more or less, the following:
Super colon cleanse worked rather well with several people. The constipation was gone and the number of bowel movements increased.
Some people tried the product for a reasonably good time, followed the instructions to the letter, increased the dosage once it seemed to be working less effectively than what was expected of it – yet at the end of all this, Super Colon Cleanse did really nothing.
A few did not really use the product, yet read a lot about its good and bad points from various websites. Such observations either ended with an advice to try some natural method (drinking plenty of water, for instance) or another for not banking on the ads given in the media or on the websites.
Another comment gives a kind of small product review without caring to tally it with the claims made by the suppliers (i.e., super colon cleanse has five herbal ingredients whereas the manufacturers may have listed a much larger number of such ingredients in their product specification).
Many of the participants were seen to have got encouraged by the positive comments and promised to use it as soon as possible. Some others get discouraged by negative contents and decided not to try Super Colon Cleanse and instead, resolved to eat healthier food to stay away from the problem.

…So on and so forth. However, the fact remains that people participating in these discussions are good at heart and mean to help others. It is also a fact that once in a while you come across a comment that is genuine and very well researched.

Is Super Colon Cleanse Really Good?
You seem to be still in the hunt for the right answer. Keep trying and go on asking. You could hit pay dirt may be with your very next shot.

One small suggestion, however. Why don't you ask your doctor for a change? He should know.