Prevention is better than cure due for a Colonoscopy? Will it have to wait or should you just get it over with?
Having a colonoscopy is no walk in the park, and for the most part, many people dread it. As much as how it has improved and how easily accessible it is over the years, it will never be an easy go-to procedure.
Well, if it wasn't doing a good job at preventing or detecting cancer, nobody would even bother with it.
For those who are not so familiar with colonoscopy, it is an exam done to view the insides of your colon and rectum using a small camera called a colonoscope. It's one of the best detection tools for colorectal cancer and bowel diseases.
Although most people would tend to trust their doctors on any procedure, it pays to know and knowing what you'll go through would make it easier at the least. Let's take a closer look on how to colonoscopy helps in the early detection of diseases.
Everything you wanted to know but was too afraid to ask.
1. Do You Really Need It?
A American Cancer group recommends a regular colorectal screenings by age 50. For those people with strong risk factors such as colorectal cancer family history, they are advised to start earlier and to have more frequent procedures.
The American College of Surgeons estimates that through colonoscopy[1], there is a 70 to 90% colon cancer may be prevented.
When detected early, there are higher chances of survival. However, many people tend to overlook the signs and symptoms such as blood in human waste, blood in the rectal area, cramping or abdominal bloating, diarrhea or constipation.
Others may neglect the feeling or urge eliminate human waste, but still relieved after doing so. Some may experience unexplained loss of weight, being tired all the time and feeling weak.
The risk factors[2], as mentioned by the Center for Disease Control and Prevention, do not only include diseases and family history alone but includes lifestyle factors which most people have.
2. What Do You Need To Eat And Avoid Before The Colonoscopy?

Prep. Prep. Prep!
If there's one thing that many people dread before undergoing any colonoscopy procedure, it's the bowel prep. It is inconvenient as the prep takes so much longer than the procedure itself.
As for the diet, Harvard Health Medical School recommends a low-fiber diet a few days before colonoscopy test[3] and avoiding whole grains, seeds, nuts, or raw fruits and vegetables.
3. How About My Diet Before The Day Of The Procedure?
On the day before the procedure, it's best to avoid solid food instead consume clear liquids such as a clear broth, black coffee, tea, juice (clear), sports drinks, popsicles, Jell-O and the like. It is advised not to consume anything around two hours before the test.
It's best to make sure to avoid any liquids containing red or purple dye as they can discolor your colons. It is advised that you inform your doctor about any medications you are currently taking as they may affect your colonoscopy results.
4. Is The Prep Really That Bad?
Well, there's no other way to put it this is where the fun part, er, the hardest part in the prep process occurs. The laxative is the one thing that patients dread, pre-procedure. Aside from the day-long clear liquid fast, the bowel-clearing diarrhea can be awful for most people.
Emptying your colon is the most important part of the preparation process as although advancements in technology may provide the latest techniques in finding any problems, down under. Think about how it can save your life.
5. Whew! What Do You Do On The Very Day Of Your Colonoscopy?

Finally, you're done with the hardest part: the occasional trips to the bathroom have finally ended.
In relation to the importance of a good prep, you have definitely survived the hardest part of the procedure. All you need to do on the very day of your colonoscopy is take a deep breath and suck it all in!
You may continue drinking clear liquids until 2 hours before the test. And as you will be given anesthesia, you will need a responsible driver to drive you home no driving, working or making life altering decisions for the whole day.
6. Yes, You Feel Bloated. What Should You Do?
As part of the procedure, air is pumped to your colon to expand it for a better view. Some doctors use carbon dioxide as it exits the body more quickly thereby reducing your feeling of being bloated.
After the procedure, it would be best to ask your doctor so suck it out at the end of the procedure to help minimize gassiness and bloating.
7. What Can You Do When You Get Home?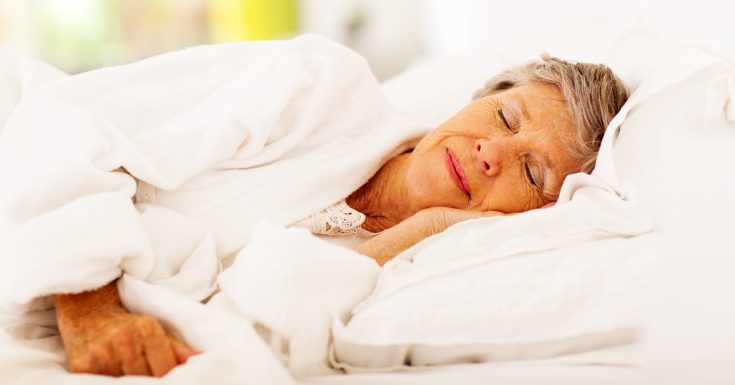 Relax and take it easy. Since you will need a companion to drive you home safely after the procedure, have them stay for at least two hours.
Just make sure that you avoid making any decisions on that day as your ability to work or do just about anything is determined by the sedation and pain relief.
You may be able to eat and drink after the procedure. Just remember that it may take a while to pass stools, as your colon has been completely emptied.
No amount of jokes can minimize the discomfort of having a camera inserted down there and pushed all the way up inside. Don't worry, it won't hurt since you're basically relaxed and drowsy during the procedure.
Conclusion
The fun, facts and fears of colonoscopy are endless. Almost everyone may have heard rumors and horrific stories about the procedure, but not knowing what to expect makes it even scarier. It always works and pays to ask.
Preparing for the exam may not be the best experience you'll ever have in your life but it is the most important step for your exam. The prep may take longer than the procedure itself but it sure will be a worthwhile investment, as a whole.
By aptly preparing, both physically and mentally, you'll have lesser worries. Having colonoscopy test can save your life[4].
An estimated 60 to 90% colon cancer deaths could be prevented if everyone by the age of 50 undergoes the procedure, or those with increased risk[5].
Undergoing a regular colonoscopy is the most successful means to avoid colorectal cancer and find it while it is still not on the alarming stage.
Image Credits
Feature Image: Shutterstock.com
In-Post Image: bowelprepguide.com & Shutterstock.com