When you're not careful about your digestive health, complications can arise. For instance, you could suffer from heartburn or ulcers, but sometimes, the problem becomes worse. If the health issue goes out of hand, you can expect to feel intense pain.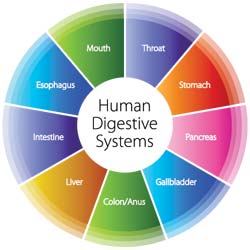 Problems such as colon perforation could happen. For those unfamiliar with the term, this occurs when a hole develops in the stomach, small intestines, large bowel, or gallbladder. These holes develop for different reasons. Based on expert findings, here are its major causes:
Crohn's disease
Diverticulitis
Abdominal Injury
Inflammatory bowel disease
Ulcerative colitis
Gallbladder stones or infection
Can You Feel It?
Colon perforation is an extremely serious problem that causes intense pain. Along with the abdominal pain are nausea, chills, fever, vomiting, and abdominal swelling. Patients are required to be rushed to the hospital immediately for surgery.
If you feel the symptoms indicated above, don't delay further because it will only get worse. In fact, you may eventually notice bleeding, abscess, or sepsis, which is otherwise known as blood poisoning that's caused by the infection. And the moment you're admitted to hospital, the doctors will perform an ultrasound to make sure their diagnosis is accurate.
The Treatment
The best way to treat colon perforation is through immediate surgery. Of course, if you suffer from Crohn's disease or diverticulitis, then you're more prone to this problem, which is why doctors will require for you to visit their clinic for further monitoring. Then, you'll also be asked to take medication to treat the infection that may have spread and to make sure that your temperature goes down as well.
But as with any health issue, doctors all agree that prevention is better than the cure. Take care of your digestive system by eating right. This may be hard if you've been used to eating whatever it is you want. Still, it's your responsibility to watch what you consume because you'll definitely benefit from a lifestyle change in the long run.
Sure, you can give in to temptation every so often, but also make it a point to include lots of fiber in your diet. Take lots of fruits and vegetables everyday. Aside from that, you can also cleanse your system every so often. You can get medicines from health stores that can help you do this. That way, you're also able to remove wastes and toxins that are running through your bloodstream.