What are Gut Health Supplements?
Gut health supplements are prebiotics designed to help balance the bacteria in your gut and give your immune system the boost it deserves so that you can experience all-around health benefits. Gut health supplements are important because they can help you feel your best even with your messed up gut flora, says Ashely Jordan Ferira, Ph.D..
Eating healthy does not mean that you won't experience digestive issues because even those that eat healthily do deal with digestive issues. Lucky enough, even if you have no time to perform a gastrointestinal reset with your exercising and diet, you can still make things right by adding the right gut health supplement to your health routine, says Ferira.
Sticking to a healthy diet and exercising do play a big role as far as your gut health is concerned. However, you can make your gut microbiome even better and experience the best feeling by adding gut supplements to your health regimen. Gut supplements are crucial for your overall well-being. They help you maintain a happy and balanced gut microbiome which is crucial if you want to enjoy comfortable digestion and experience a regular bowel movement, explains Ferira.
A registered dietitian with Balance One Supplement Trista Best, MPH, RD, LD says that probiotics are the best option as they help in balancing good and bad bacteria to avoid gastrointestinal issues.
According to a study in Synthetic and System Biotechnology, probiotic supplements have shown the ability to reduce flu-like symptoms and upper respiratory tract infection rate.
Another study published in the Medicine Journal revealed that probiotic supplementation can help reduce antibiotic-related diarrhea and abdominal pain and the length of these symptoms, says Best.
There are plenty of gut health supplements ranging from probiotics, and prebiotics to postbiotics and many others and they can make your selection a bit overwhelming. However, though the selection may appear, at the end of the day you need a targeted supplement that will effectively address your gut problems and make you feel your best. If you are here because you are finding trouble selecting the best gut health supplements, then you are in the right place.
Whether you are looking for something to help you with your digestive problems, support your immune health, or gut health, then a well-selected gut health supplement should be able to improve your overall well-being and ensure that you feel good in all parts of your body.
Best Gut Health Supplements In 2023
ONNIT Total Gut Health
Highlights
Aids in immune system support†
Assists with the digestion of major macronutrients†
Helps break down food & absorb nutrients†
Helps promote healthy gut flora
Form:

Capsule

Ingredients:

DigesTech Amylase, Protease, Acid Stable Protease, Glucoamylase, Lipase, Cellulase, Pectinase, Bacillus Amylase, Maltase, Lactase, Beta Glucanase, Alpha Galactosidase, Xylanase, Invertase, Hemicellulase.

Quantity:

30 Count

Usage:

Relief from bloating, gas, indigestion, irritable bowel syndrome, leaky gut, and constipation.

Dosage:

Adults, as a dietary supplement, take one packet with your largest meal of the day..

Safety:

Not for use during pregnancy or lactation.
Customer Reviews
I appreciate the fact that the ingredients are from nature and not a lab. Thank you for a quality product. Easy to swallow, I like the individual packets, they elimimate having 6 individual bottles…. Rachel Dee.
Read Full Reviews
The Bottom Line
Loaded with prebiotics and probiotics, betaine hydrochloride, and plenty of natural extracts, Onnit Total Gut Health is aiming for a comprehensive approach to digestive health.
Gundry MD Total Restore
Highlights
An improvement in digestive issues like gas or bloating
A healthy, more comfortable body weight
Limber-feeling joints
Less exhaustion or fatigue – and more youthful energy
Form:

Capsules

Ingredients:

L-Glutamine, N-Acetyl- D-Glucosamine, Magnesium Beta-Hydroxybutyrate, Grape Seed Extract, Licorice Roots Powder, Wormwood Powder, Cinnamon Bark Powder, Maitake Mushroom Extract

Quantity:

90 Capsule

Usage:

An improvement in digestive issues like gas or bloating, A healthy, more comfortable body weight, Limber-feeling joints, Less exhaustion or fatigue – and more youthful energy

Dosage:

Take 3 capsules per day with 8 fl.oz. of water..

Safety:

Consult your doctor if you're expecting or nursing, have trouble swallowing, IBS, stomach discomfort, nausea, or vomiting.
Customer Reviews
"It worked wonders for my stomach issues, in my opinion. I started taking this medication for stomach issues I've had for more than a year, and the horrible gas and bloating that came with it. Along with starting Dr. Con Three's 30-day intensive care regimen, I started taking Total Restore. My stomach is significantly less distended and has barely any gas. The diet is pretty much to my taste, and it also has a turnovers story, and it appears to be doing beautifully."Kelly Brown
Read Full Reviews
The Bottom Line
The Gundry MD Total Restore supplement is made to support a robust, healthy gut lining. Supporting your gut is essential to keeping you healthy, comfortable, and energised every day because a damaged gut lining can cause fatigue, digestive pain, and weight problems.
Colon Broom
Highlights
Mood and Energy boost
Weight management
Protected Intestine
lightness in Your gut
Improoved Digestion Syystem
Regular bowl movement
Form:

Powder

Ingredients:

Psyllium Husk Powder, Natural Flavor, Citric Acid, Crystallized Lemon , Stevia Leaf Extract, Sea Salt, Fruit & Vegetable Juice, Rice Hulls.

Quantity:

342g

Usage:

gut heaviness, constipation, imbalanced gut microbiota, difficulty losing weight, lack of energy

Dosage:

Add 1 scoop to 12-14 fl oz (360-420 ml) water. Mix well and drink up. Use it 2 times a day

Safety:

Store ColonBroom in a cool and dry place.
Customer Reviews
I'm now on my second week of using this product and I love it, I've had issues with chronic diarrhea and it's completely corrected with this product. My energy levels have increased and it has really elevated my mood. I have not had any issues with bloating have lost 3 lbs without intending to. I just ordered another jar as I plan on moving up to twice a day. Christine Pilley
Read Full Reviews
The Bottom Line
The bulk-forming laxative Colon Broom from Max Nutrition LLC is promoted as a secure and efficient way to treat constipation, shed pounds, and cleanse your body. Colon Broom helps with the signs and symptoms of irregular bowel movements, such as gut heaviness, constipation, an unbalanced gut microbiota, difficulty losing weight, low energy, and the potential for bloating.
Digestion Gut Health Formula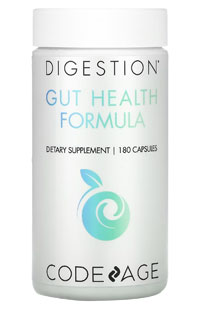 Highlights
Additive-free
Shelf-stable – no need for refrigeration
Clean ingredients
Vegetarian capsules
Absolutely no flow agents
Form:

Capsule

Ingredients:

L-glutamine, Zinc, Probiotic, Prebiotic, Turkey Tail Mushroom, Tonic Mushroom, Maitake, Licorice Root, Spirulina.

Quantity:

180 Capsule

Usage:

A healthy immune system, Harmonious gut health, Whole-body detoxification.

Dosage:

Start with 1 capsule and gradually increase to recommended dose..

Safety:

Do not exceed recommended dose
Customer Reviews
The capsule is normal size, has an odor that's mildly odorous and I find it a little hard to swallow because of this. It also makes me feel full, maybe that's what it is supposed to do. I take in the morning and breakfast is the most important meal of the day. I feel bloated after it. I also burp a lot now. I have VERY regular bowel movements, so in that regard, it's definitely working. So, overall, I'm giving it a 4, because it is doing what it's supposed to, though not as pleasant as I would like."Paul Gordon
Read Full Reviews
The Bottom Line
Codeage Gut Health Formula is an all-in-one, premium supplement with L-glutamine, zinc, SBO probiotics, prebiotics, turkey tail mushroom, tonic mushroom, maitake, licorice root (DGL), micro algae, minerals and spirulina in an easy and convenient capsule format.
Thorne S.A.T
Highlights
Additive-free
Shelf-stable – no need for refrigeration
Clean ingredients
Vegetarian capsules
Absolutely no flow agents
Form:

Capsule

Ingredients:

Silybin Phytosome 150 mg, Artichoke extract 150 mg, urcumin Phytosome 150 mg. .

Quantity:

60 Capsule

Usage:

balance of hormones, genes, and the microbiome in the gut

Dosage:

Take 1 capsule two to three times daily or as recommended by your health professional..

Safety:

If pregnant, consult your health professional before using this product.
Customer Reviews
This has been a life saver for my 7 lb maltese. My dog was diagnosed with MVD and after putting her on a bunch of different meds to get her appetite up and her liver to function properly she would always throw up. She has been on SAT for the last year and a half and her liver values are actually normal for the first time in her life. Victoria.
Read Full Reviews
The Bottom Line
S.A.T. (Silymarin, Artichoke, Turmeric) is a liver-protective formula that provides curcumin and milk thistle extracts as well-absorbed phytosomes. Each of the three ingredients of Thorne's S.A.T. supports good liver health.* Silymarin (milk thistle) contains important antioxidant constituents that protect liver cells from free radical damage. Artichoke (Cynara scolymus) has a long history of use for hepatic support. Turmeric has been used traditionally in Chinese and Ayurvedic systems of medicine to support liver function.
Ora, Trust Your Gut
Highlights
Improve the immune system and balance mood.
It helps in essential nutrient creation and allergic reactions
It manages a daily probiotic which is vital to maintaining balance in the microbiome that can be thrown out of balance through stress, food, alcohol, exercise, medications, and antibiotics.
Form:

Powder

Ingredients:

Organic Jerusalem Artichoke Inulin, Organic Tapioca Oligosaccharide, Lactobacillus acidophilus DDS-1,

Quantity:

225 g

Usage:

A healthy immune system, Harmonious gut health, Whole-body detoxification.

Dosage:

Mix 1 scoope with water.

Safety:

If you are pregnant consult your health professionals.
Customer Reviews
I've used for over 2 years, never plan to switch. Don't love the lavender flavor but the raspberry is very tasty. I do a lot of research on products being a holistic nutritionist and this is a great product at an affordable price. Buy it!."janae C
Read Full Reviews
The Bottom Line
Ora Organic's Trust Your Gut is a USDA Organic probiotic and prebiotic powder with 20 billion probiotics per serving, made up of 6 different probiotic strains, to support optimal digestive health and peak immune function.Trust Your Gut comes in a delicious organic apple and raspberry flavor and contains some of the most clinically documented and acid-resistant probiotic strains in the world, so you can get back to trusting your gut. It also contains organic prebiotics that serves as fuel for probiotics; they help the good bacteria thrive in your gut so your probiotics work smarter, not harder.
Probiology Gut+
Highlights
Reduce stress levels
Eliminates bloating
Helps in weight management
Better skin nourishment
Improved bowel elimination
Helps maintain vaginal health
Eases digestion
Boosts immune system
Form:

Capsule

Ingredients:

Lactobacillus Acidophilus, Bifidobacterium Lactis, Lactobacillus Plantarum, Lactobacillus Paracasei, Fructooligosaccharides, MAKtrek Marine Polysaccharide Complex.

Quantity:

60

Usage:

Supports fuller and easier digestion, Reduces cramping and stomach upset

Dosage:

As directed by the physician or health consultant.

Safety:

Before taking consult with your health professionals.
Customer Reviews
I am not as fully satisfied after using it. After 4 days of using I started feeling sick with nausea. I stopped using it.. kyselles
Read Full Reviews
The Bottom Line
A ProBiology Gut+ is a probiotic supplement in which Live bacteria are included  with the intention of introducing them into your gut. Although it can seem like a bad idea, the bacteria in probiotics are known to be beneficial and can improve intestinal health. They can improve cholesterol levels, skin health, and other things..
Enzymedica, Gut Motility
Highlights
Promotes healthy GI motility & gastric emptying*
Helps alleviate occasional bloating & constipation*
Helps soothe & calm the digestive system with no side effects of dependency*
Contains ProDigest®, a blend of Artichoke leaf and Ginger root extracts clinically studied to o­ffer gentle, guaranteed support every time*
Uniquely includes Apple Cider Vinegar powder with the "Mother" to help optimize metabolism*
Form:

Capsule

Ingredients:

ProDigest (Artichoke Extract, Ginger Extract), Apple Cider Vinegar.

Quantity:

30

Usage:

Supports fuller and easier digestion, Reduces cramping and stomach upset

Dosage:

1 Capsule.

Safety:

Do not use if safety seal is broken or missing.
Customer Reviews
This product seems to help a little. Definitely not a miracle but I'll continue for a couple of months to see what it does. I just do not understand why there is only a 2 week supply in the bottle. This make the product ridiculously expensive. Can't wait to find another solution… Diane I.
Read Full Reviews
The Bottom Line
Gut Motility promotes the transport of food to keep the digestive system moving smoothly. It supports motility and gastric emptying, the speed at which food leaves the stomach for the small intestine. Gut Motility features ProDigest, a synergistic blend that has been clinically studied to deliver gentle support every time.
New Chapter All-Flora Probiotic Supplements
Highlights
Promotes digestive health
Including bowel regularity
Reducing occasional gas, bloating, diarrhea, constipation, and GI distress.
Supports immune health, since the majority of immune response is in the gut.
Ideal for travel.
Form:

Capsule

Ingredients:

Microbac Lactobacillus plantarum LP01, Microbac Bifidobacterium breve BR03, Saccharomyces boulardii, Fermented Aloe Arishtam Powder, CompactCel, Silica

Quantity:

60

Usage:

Reducing occasional gas, bloating, diarrhea, constipation, and GI distress

Dosage:

1 Capsule.

Safety:

If you are nursing, pregnant, or considering pregnancy, consult your healthcare professional prior to using this product.
Customer Reviews
Within 2-3 days, I could tell a huge difference in my gut health. This is my first time taking pro-biotics and I feel a huge relief in my day to day!! So happy I found these.. Lupe95.
Read Full Reviews
The Bottom Line
NEW Probiotic All-Flora is the most advanced probiotic formula on the market, harnessing the power of prebiotics and postbiotics from New Chapter's signature fermented herbs. Delivers everything you need to nourish inner wellness: prebiotics as fuel, clinically studied live probiotics to replenish good bacteria, and postbiotics for complete gut health.
Hilma Gas + Bloat Relief
Highlights
Naturally relieves gas and bloating
Made with doctors, PhDs, and herbalists
Made with real Peppermint, Lemon Balm, Fennel, Anise and Caraway to calm the GI tract
Take 2 capsules as needed
Clinically studied and third-party tested
Vegan, Gluten Free, Non-GMO, and Clean-Label Project™ certified
No added dyes, fillers, or sugars
Form:

Capsule

Ingredients:

Hypromellose (capsule), ferment media (organic saccharomyces cerevisiae, organic gum acacia, organic soy flour, organic molasses, lactic acid bacteria

Quantity:

20

Usage:

Relief from gas and bloating.

Dosage:

Take two (2) capsules as needed. .

Safety:

If pregnant, nursing, or taking medication, consult doctor before use..
Customer Reviews
Obsessed with this product. I'm lactose intolerant and while I try to follow a dairy-free diet, my stomach often takes a hit when I go out to eat or am traveling. I learned about Hilma's gas and bloat pills through an influencer I follow on Instagram and it has become my go-to to counteract gas and bloating when I am traveling, dining out at a resRead more about review stating Obsessedtaurant or eating at a friend's house.. Anna O.
Read Full Reviews
The Bottom Line
With a blend of natural herbs, Hilma Gas + Bloat Relief capsules help to relieve gas and bloating. Gas is a natural resource, and so should the answer. Hilma Gas + Bloat Relief combines 5 natural ingredients rich in essential oils that calm the GI tract and relieve gas and bloating. It was developed by Hilma's board of doctors, PhDs, and herbalists. Fennel, which breaks up gas, and Peppermint, Lemon Balm, Caraway, and Anise, which calm the digestive tract, are all included in Hilma's formula.
Gaia-Herbs-Microbiome-Cleanse
Highlights
Digestive Aid: With organic peppermint leaf essential oil, black walnut, sweet wormwood & oregano
Supports a Natural GI Cleanse: Helps Balance the GI tract to support overall digestive health
Convenient Digestive Help: A go-to supplement when traveling or during other changes to your routine
Purity-Tested: Our Microbiome Cleanse supplement is vegan, gluten-free & proudly made in NC, USA
Form: Capsule
Ingredients: With Black Walnut, Sweet Wormwood, Oregano, Oregon Grape, Andrographis, Peppermint, and Cinnamon.
Quantity: 60
Usage: Relief from gas and bloating.
Dosage: Adults take 1 capsule 2 times daily between meals.
Safety: Not for use during pregnancy or lactation.
Customer Reviews
Bought on a whim at another store along with some kefir and kombucha as I had been experiencing some digestive issues that weren't being solved with digestive enzymes. Worked great in just a few days… teal cat3.
Read Full Reviews
The Bottom Line
Gaia Herbs Microbiome Cleanse contains a potent blend of herbs to help balance the GI tract while supporting overall digestive health. Digestive health is often considered to be critical to overall well being—and having a healthy GI tract can help you feel your best as you travel, try new foods, or experience other changes to your routine. The herbs in our Microbiome Cleanse supplement contain broad antimicrobial effects to help dissuade pathogenic flora and support gastrointestinal tract tissue, health, and function.
Snap Gut Health Supplement
Highlights
Soothe the gut and replenish healthy gut flora.
special probiotic strains targets H.pylori bacteria to adress overgrowth and discomfort.
Antioxidents helps the body remove harmful cellular waste and aids to repair damaged tissue.
Immune support- soothing and nourishing formula to help to rebalance and replenish your first line of immune defence, the gut.
Form:

Capsule

Ingredients:

Turmeric, Aloe Vera, Chicory Root, Pylopass, Peppermint.

Quantity:

60

Usage:

Relief from gas and bloating.

Dosage:

Take two capsules, up to two times a day empty stomach.

Safety:

Not for use during pregnancy or lactation.
Customer Reviews
Since using this product I have noticed a significant improvement in my stomach and digestive issues with less gas and bloating and improved normal bowel movements…Nick.
Read Full Reviews
The Bottom Line
Snap Gut health supplement is a full spectrum compound offering probiotic support and relief from painful digestions. It helps in protecting restoring and strenghtening your gut microbiome with our targeted blends of nutrients and antioxidents.
Benefits of Gut Health Supplements
Gut health supplements' benefits are immense. The benefits of these supplements have been studied and shown to support a variety of gut health concerns and functions. By taking the supplements, you are literary feeding microbes which in turn promote gut motility. By keeping your gut healthy, you are literary supporting your immune health because your gut health has an influence on your immune health, says Marvin Singh MD.
Below are some of the top benefits of taking gut health supplements:
They promote gut microbe diversity and abundance
They protect gut lining integrity
Reduces gas and bloating
They can help improve digestion
They support health and regular bowel movement
Ensures optimal absorption of nutrients
Can help regulate weight and appetite.
What Are Key Ingredients To Look for When Choosing a Gut Health Supplement
There are plenty of botanicals, nutrients, and bioactive that have proven to support gut health. But just how do you cut through all these to single out some of the best ingredients that can guarantee you optimal gut health and support other GI functions like absorption, digestion, and detoxification?
According to Ferira, the ingredients to look out for will be determined by your specific body needs because people are unique. Postbiotic, probiotic and prebiotic ingredients target varied gut health solutions.
Probiotics
When selecting probiotics, there are certain strains you will want to be included in the supplement. Ferreira suggests that you look out for specific strains from Bacillus, Bifidobacterium, and Lactobacillus. As you select, you should also consider each strain's clinical research so as to ensure that the CFU dose equals or exceeds the dose for efficiency purposes.
Functional Fiber
When it comes to functional fibers, especially from prebiotics Ferira advises that you look for a variety of plants such as agave, flaxseed, guar bean fiber, kiwi fruit, chicory root, mushrooms, apple pectin, Jerusalem artichoke, and many more.
Bioactives
Ferira notes that besides prebiotics and probiotics, there are other unique ingredients that can support your gut health. We have bioactive such as amino acids like glutamine, collagen peptides, and another array of nutrients that can help promote a healthy inflammatory response like vitamins C and E., ginger, and turmeric among others. Targeted postbiotic short-chain amino acids, digestive enzymes, and some herbs may also benefit some people.
What to Avoid
Ferira is quite strict when it comes to selecting gut supplements with high-quality ingredients and so, she is also keen to point out some of the things you should avoid. She advises that when selecting gut supplements, you should avoid those with artificial sweeteners and flavors, opacity agents such as titanium oxide, synthetic dyes, added sugars, corn syrup, and chemical preservatives.
Are Gut Health Supplements Beneficial?
As noted above gut health supplement offer plenty of health benefits. Apart from supporting your gut health, they also support other health benefits like supporting smooth digestion, supporting weight loss, and improved nutrient absorption, among other health benefits.
Who Should Not Consume Gut Health Supplements?
Gut health supplements are designed to work for everyone with gut health issues. However, if you are lactating, expectant or under any medication, you are advised to consult with your health provider before adding the supplements to your health regimen.
Frequently Asked Questions (FAQs)
Q. What Is The Best Time To Take Gut Health Supplements?
A. While there is no best time of taking a gut health supplements, it is important to have a realistic routine that you should stick to if your goal is to experience optimal results. Some probiotics work well if taken before meals when the stomach acid levels are lower, though more research is needed to back this claim. The good thing is that all the supplements in the market come with usage instructions. So, if you are not sure what time to take your gut health supplements, you can follow the given usage instruction or better still you can consult with your health provider to advice on how best to take your supplements so that you can get the most out of it.
Q. Do Gut Health Supplements Really Work?
A. A well-formulated gut health supplement should work great to address your specific gut health concerns. Well formulated here means that the supplements feature active ingredients backed by scientific studies and with a clean excipient profile, explains Ferira. If you are experiencing gas or bloating, a strain of probiotics should be able to address these gut health concerns if taken consistently. Also, a supplement containing several grams of dietary fiber should help you experience healthy bowel movements if taken as it should.
Q. Are Gut Health Supplements healthy?
A. Gut health supplements are made using fiber safe and healthy for your gut health. However, when you are starting off with the supplements, it is common to experience a number of minor side effects such as slight bloating, gas, stomach discomfort, and frequent bowel movement. But once your body gets used to the supplements or adjusts will begin to feel better and healthy. While the gut supplements are regarded to be safe, lactating or expectant mothers as well as people with specific health concerns are advised to check with their health provider before using the supplement, says Ferira.
Q. Are Gut Health Supplements worth it?
A. Gut health supplements have a far and wide-reaching benefits as they are designed to support a large and active organ with various functions. Gut health supplements work to target a number of gut health concerns including bloating and gas. It is also works to ensure that you experience regular bowel movement, comfortable belly, and maintain the integrity of the intestinal lining.
Q. What the Dosage for Gut Health Supplements?
A. Gut health supplements vary depending on the brand and so, each supplement comes with its own dosage instruction from the manufacturer. The dosage of each ingredient is clearly studied, meaning that the CFU amount in each dose is researched and proven to be effective, notes Ferira. If you opt for fiber as your supplement, you should choose the one offering 3 gm or more of functional fibers so that it can support bowel movement effectively.
Conclusion
Prioritizing your gut health is the best holistic approach one can ever think of as far as your overall health is concerned. Various studies have shown that when you take care of your gut health, you are bound to experience other health benefits because good health begins with a healthy gut.
There are quite a number of gut health supplements in the market today and they are all formulated to support a healthy gut by offering quite a number of benefits such as regular bowel movement, smooth digestion, and reduced gas.
However, to get the most out of the supplements, ensure to take your time to check out the ingredients so that you can be able to select one that will give you optimal results.
references
[1] Prospective study of probiotic supplementation results in immune stimulation and improvement of upper respiratory infection rate
https://www.ncbi.nlm.nih.gov/pmc/articles/PMC5995450/
[2] Olvera-Rosales LB, Cruz-Guerrero AE, Ramírez-Moreno E, Quintero-Lira A, Contreras-López E, Jaimez-Ordaz J, Castañeda-Ovando A, Añorve-Morga J, Calderón-Ramos ZG, Arias-Rico J, González-Olivares LG. Impact of the Gut Microbiota Balance on the Health-Disease Relationship: The Importance of Consuming Probiotics and Prebiotics. Foods. 2021 Jun 2;10(6):1261. doi: 10.3390/foods10061261. PMID: 34199351; PMCID: PMC8230287.
[3] High-Fiber, Whole-Food Dietary Intervention Alters the Human Gut Microbiome but Not Fecal Short-Chain Fatty Acids
https://journals.asm.org/doi/10.1128/mSystems.00115-21
[4] A restrospective study of probiotics for the treatment of children with antibiotic-associate diarrhea
https://journals.lww.com/md-journal/fulltext/2020/06050/a_retrospective_study_of_probiotics_for_the.81.aspx
**This is a subjective assessment based on the strength of the available informations and our estimation of efficacy. Colon Health Magazine adheres to strict editorial integrity standards. To the best of our knowledge, all content is accurate as of the date posted, though offers contained herein may no longer be available. The opinions expressed are the author's alone and have not been provided, approved or otherwise endorsed by our advertisers.
*Individual Results may vary. If you are pregnant, nursing, have a serious medical condition, or have a history of heart conditions we suggest consulting with a physician before using any supplement. Your health and wellness is unique to you, and the products and services we review may not be right for your circumstances. The information contained in this website is provided for educational purposes only. It is not intended to diagnose, treat, cure, or prevent any disease and should not be relied upon as a medical advice. For personal advice, please consult with a medical professional.
Disclosure of Material Connection: Some of the links in the post above are "associate sales links." This means if you can click on the link and purchase an item, we will receive a commission. Regardless, we only recommend products or services which we use personally and/or believe will add value to our readers. We are disclosing this in accordance with the Federal Trade Commission's 16 CFR, Part 255: "Guides Concerning the Use of Endorsements and Testimonials."